Recent Posts
Post Catagories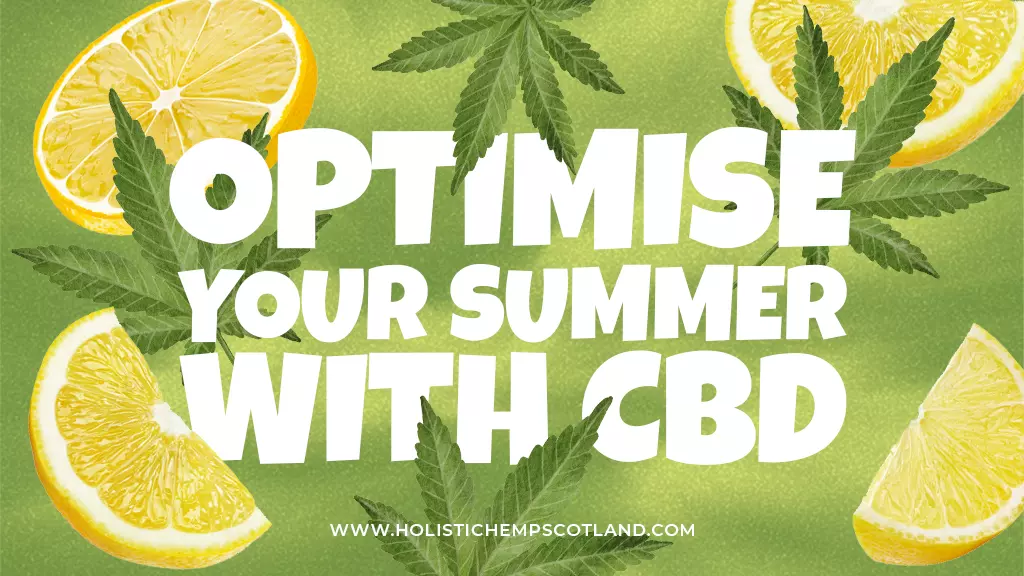 The summer season is rapidly approaching as the days become longer and the temperature rises. Everyone wants to make the most of this summer, especially after the year we have all had. Consider adding CBD to your warm weather regimen if you're seeking for a straightforward strategy to guarantee your ideal summer ever. CBD has a range of possible benefits that might really up the ante on your summertime pleasure, from helping to relieve stress to helping to lessen discomfort.
Let's look at several simple (and delicious) ways to consume CBD over the summer to see how including it into your routine could make the most of the upcoming warm months.
All Summer, "Chill Out"
We completely understand if your notion of a fantastic summer is lounging on the grass, exploring a park, or tent camping in the mountains. Sadly, life is not always play, especially in the summer. There are always things that weigh on the mind and might take away from the thrill of summer plans, whether they be obligations related to job, family, or personal matters.
Cannabidiol, often known as CBD, may help you manage your stress while ensuring that your summertime plans go as planned. The endocannabinoid system (ECS) of the human body interacts directly with CBD, connecting with receptors to have an effect on the brain and body. Due to this interaction, CBD is becoming increasingly well-known for its potentially effective stress-relieving abilities.
You might retain a more optimistic mentality and lessen symptoms of stress, anxiety, and even despair by including CBD into your regular summer routine. To help you "chill out" all summer long, CBD's interaction with the ECS helps to naturally achieve balance or homeostasis.
This Summer, Stay Cool With CBD
Use a CBD infused food, oil, paste or capsule to add some CBD to your upcoming summer outing. You may get comfort on-the-go by utilising a CBD edible, whether you need a mood boost mid-hike or a little pain relief while relaxing on the beach. With the right dosage, using CBD oil can be helpful for fast relief that lasts all day. If you have a particularly uncomfortable spot that requires additional care this summer, a CBD topical may be ideal for focused treatment. Here are a few ways to use CBD during the summer:
For the ideal summery libation, mix a dropperful of CBD oil into your iced tea or lemonade (or use CBD to make the finest Arnold Palmer you've ever had).
For a cooling and healing summer treat, drizzle a few drops of CBD oil on a slice of luscious watermelon.
To start the summer day off right, add a dropperful of CBD oil to your morning smoothie (see this page for a straightforward CBD smoothie recipe).
If you're looking for the ideal CBD product to use this summer, check out Holistic Hemp Scotland. Holistic Hemp Scotland provides everything you need to make the most of the upcoming summer because it was made with people in mind. To learn more about the benefits of choosing Holistic Hemp Scotland, click here.
About the author : Alex Sikorsky