Recent Posts
Post Catagories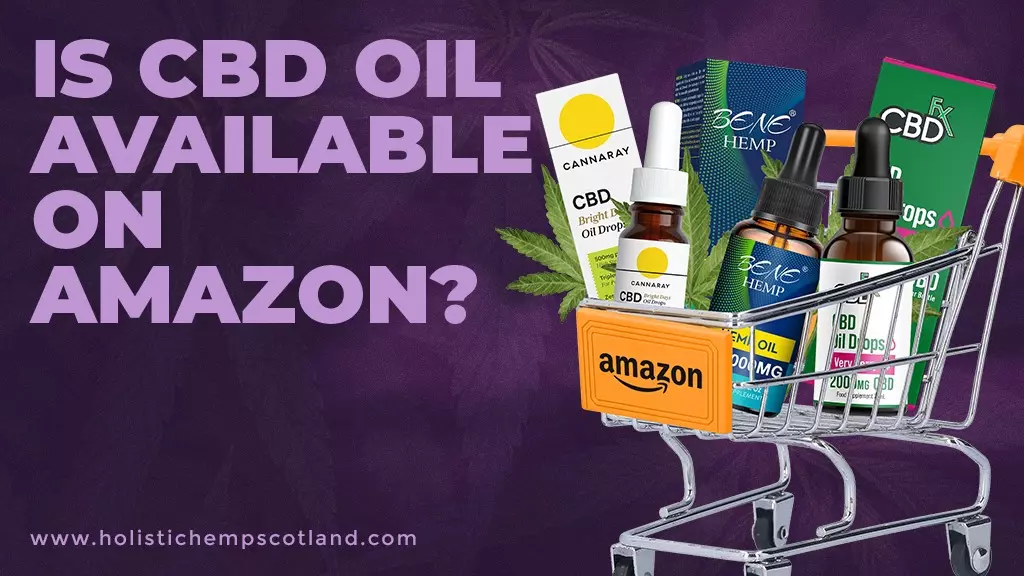 Amazon is a huge online store with a staggering assortment of approximately 600 million distinct products. The online market is an undoubtedly practical place for the typical person to purchase anything from books to camera equipment.
But you shouldn't buy CBD oil there.
This is why…
Purchasing CBD Oil On Amazon
You'll find a number of items with the labels "hemp oil," "hemp extract," or "hemp oil extract" when you search for CBD oil on Amazon. Although hemp is used to make the majority of CBD oils, there is a significant difference between genuine CBD oils.
This is because hemp oil products, which are often devoid of CBD, are manufactured from hemp seeds. On the other hand, genuine cannabidiol (CBD) products are made from hemp leaves and flowers. They preserve a significant portion of the plant's active chemicals as a result.
This basically indicates that the "CBD oils" that appear on Amazon searches probably do not contain useful quantities of CBD or any other cannabinoids derived from hemp. Because of this, they lack the benefits of real CBD oil.
Additional Information Regarding CBD Oil On Amazon
It's also important to note that some of the hemp products available on Amazon may possibly be dangerous to consumers. It's possible, for instance, that non-laboratory tested items may contain toxins, chemicals, pesticides, and/or heavy metals from the soil in which the hemp was cultivated due to the industry's general lack of production standards.
This is why purchasing high-quality CBD oils from a reliable, trustworthy brand is essential. All of our oils at Holistic Hemp Scotland are rigorously tested for potency and safety by outside laboratories. This guarantees top-tier goods that can be relied upon to deliver the medicinal advantages of true, pure CBD oil.
Amazon Bans CBD Oil… Is it Real?
There is still a lot of misunderstanding regarding the clear legality of CBD and CBD products on the vast online marketplace, even though CBD was never formally "banned" from Amazon. The 2018 Farm Bill in the US did legalise hemp, but it made no mention of CBD in particular. This is the reason why you won't find any products with the label "CBD oil" on Amazon. Instead, you'll find a list of goods marked "hemp oils," as we have said. Those are not the same as genuine CBD oils obtained from hemp.
So, If Not On Amazon, Where Can I Buy CBD Oil?
It's tough to overlook the speedy delivery times (particularly on Amazon Prime) of the greatest online marketplace in the world. It's hazardous to purchase CBD on Amazon, though. There are far too many unknown uncertainties, and it's quite possible that if you purchase CBD oil on Amazon, you will receive hemp oil manufactured from hemp seeds rather than genuine CBD oil made from the plant's aerial parts (leaves and flowers).
Choose a recognised brand, like Holistic Hemp Scotland, if you want a CBD product that is safe, dependable, and effective. We provide the highest-quality CBD on the market. The hemp we utilise is meticulously processed after harvest, going through extraction and stringent quality control. The final product is a pure, genuine, CBD-rich hemp oil that has also been infused with the best terpenes and other phytochemicals.
In order to confirm the purity, potency, and general quality of every batch of items we produce, we also have independent laboratories test them. Be sure to check the outcomes of the product you're interested in before making a purchase. Lab reports are accessible to read under each product category and on each individual product page.
Overview Of Purchasing CBD Oil from Amazon
Although it is possible to purchase CBD oil on Amazon, the majority of businesses there sell hemp oils, not the real thing. It's preferable to get CBD products from respectable companies that are well-known distributors of hemp and CBD. Visit the full product selection right now in the Holistic Hemp Scotland online store to view the entire array of our EU-made CBD oils.
About the author : Alex Sikorsky