Recent Posts
Post Catagories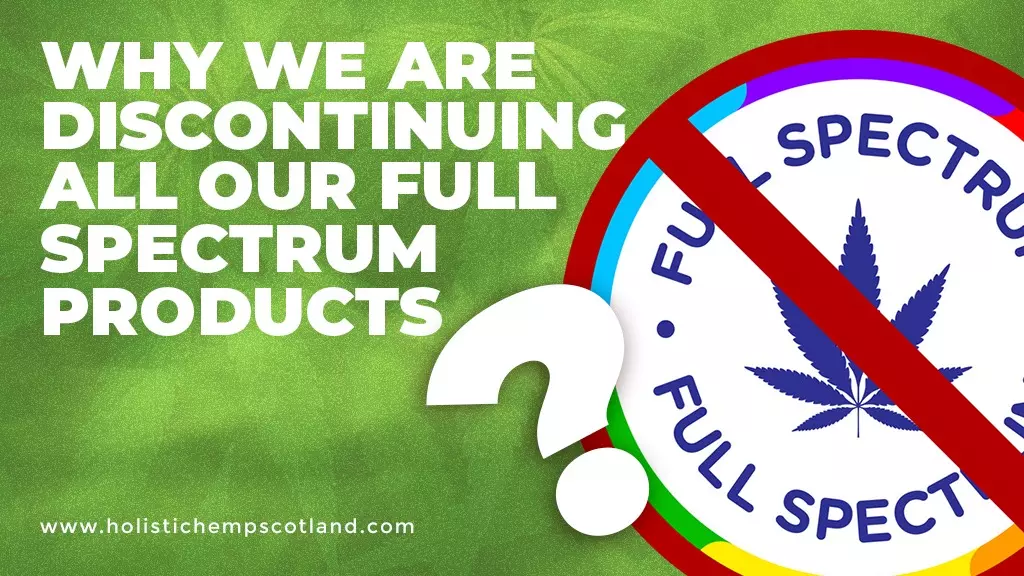 Yes, it is true. Almost all of our products will have to be discontinued from April 1st, 2021. We know that for many of you, this will come as a shock, BUT – this could be the start of something great. Let us explain everything;
From 1 April 2021 FSA and FSS will be strictly imposing Novel Foods Law in the UK, which has been enforced in the EU since 1997. This law's basic concept is that any food that was not in circulation before 1997 and required any new production method not used before 1997 is considered a Novel Food and needs to go through a specific certification and licensing processes. The application is designed so that only CBD isolates can meet the requirements. The reason for that is due to the entire plant full spectrum varying from batch to batch. It all depends on how the plant is grown, the climate and weather condition, soil quality, surrounding crops, etc. The combination and level of cannabinoids and terpenes will always differ from one batch to another. Due to this inconsistency, full-spectrum products cannot be novel food certified and will be 'illegal' to sell or distribute.
Therefore, we are forced to discontinue our products or register some of them as cosmetic products and start selling them as 'for external use only'. We completely understand that this is a terrifying reality for many who rely on our products, but we, unfortunately, have no other option but to comply. Regardless, we are here for you and urge you to reach out to us with any questions or concerns.
What Can You Do?
Well, unfortunately, it does not look like there is a way to stop this from happening. What you can do, however, is purchase your favourite products from us in bulk to last you as long as you need.
These are the products that are going to be discontinued;
With this daunting reality in mind, we urge you to reach out to us. We appreciate your patience and understanding during this complicated time. There will be a massive announcement to follow; please keep your eyes open for our next move.
About the author : Alex Sikorsky