Recent Posts
Post Catagories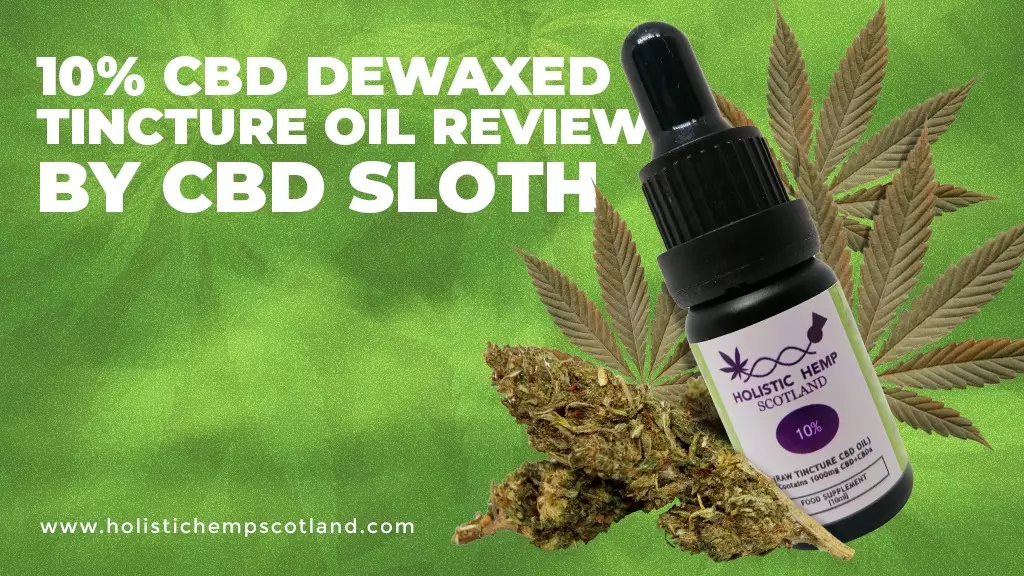 The first of four different CBD oils he testing by Holistic Hemp Scotland, he started with the raw tincture CBD oil as he was curious to try it thanks to the whole cannabis plant extract being used. He become quite a fan of Holistic Hemp Scotland after testing a good few of our products, as they seem to deliver a high quality range of premium end items that worked a charm for him.
What Carrier Oil Does This Product Contain?
We use various carrier oil for different products, sometimes using olive oil and other times using MCT oil. This product uses MCT oil, which he sees as the best carrier oil for CBD oil.
Extracted from coconuts and is a good source for vegetarians or vegans, MCT oil is easily absorbed by the body and will help to increase the bioavailability of CBD after consumption. It also has a long list of health benefits, from stimulating your metabolism and offering you a strong source of energy (hence why he take it before workouts) to suppressing your appetite and helping aid weight loss.
How Much CBD Do You Get?
The tincture is 10ml, therefore based on a 10% volume you get 1,000mg of CBD. Being full spectrum, this means it contains THC, along with various other cannabinoids, terpenes and flavonoids, allowing you to benefit from the entourage effect.
The lab reports seemed to show it was slightly light on CBD/CBDA, at 942mg. It did however show there was a presence of CBDV, CBG, CBN, CBC as well as the previously mentioned THC.
Why Opt For A Dewaxed Product?
The waxes and lipids present in the cannabis can lead to 'auto buddering', which is the process of your product's chemistry make-up changing over time due to factors such as the temperature or if it is in direct sunlight.
But one of the biggest factors is the flavour these waxes can provide, of which many people aren't a fan of.
Two of the most popular solutions are dewaxing or winterisation. Dewaxing, as you can guess by the name, will remove the waxes that are present, utilising a low temperature in order to separate the waxes and lipids from the cannabis extract.
Dewaxing used to be a very expensive and time consuming task, with volatile results, however as technology in the CBD industry has enhanced, de-waxing has become much easier, largely thanks to the closed loop extraction system.
The end result is a clean and pure product that doesn't have that intense taste that many people struggle with. This makes it ideal for those who do struggle with the taste of full spectrum CBD oil.
He does not know many CBD brands that have successfully tackled this issue and to him this feels like a step in the right direction.
Reference
Bourlet, T., 2020. Holistic Hemp Scotland 10% CBD Dewaxed Tincture Oil Review – CBD Sloth. [online] CBD Sloth. Available at: https://cbdsloth.com/reviews/cbd-oil/holistic-hemp-scotland-10-cbd-dewaxed-tincture-oil-review/ [Accessed 10 December 2020].
About the author : Alex Sikorsky