Recent Posts
Post Catagories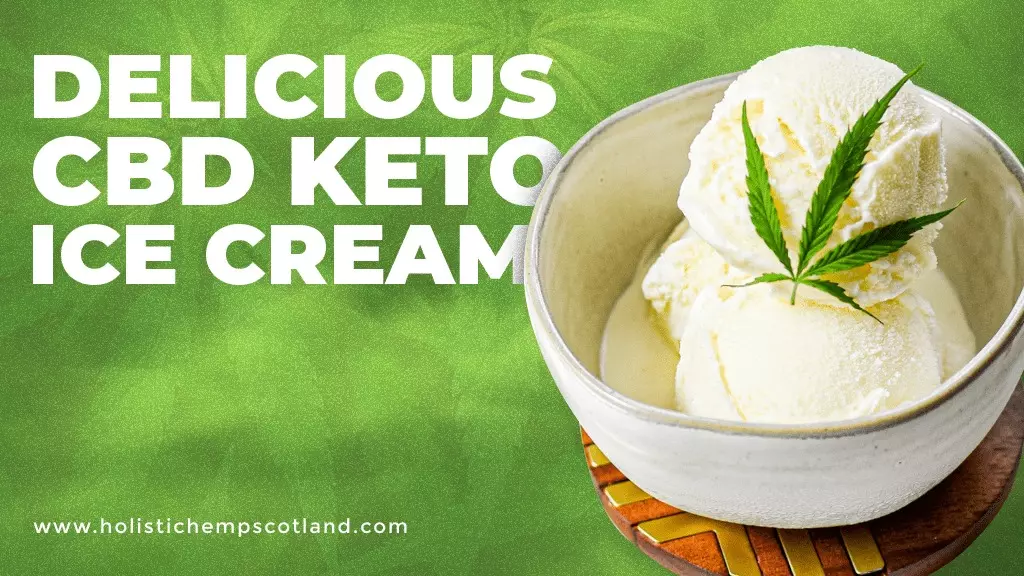 Summer holidays are almost over for school kids but as we can still enjoy warm sunny days, it is not too late to treat your children and try some new recipes. Rather than confuse you with more complicated CBD recipes and add more stress and anxiety to your busy life, we decided to share with you a very simple and easy recipe for Vanilla CBD ice cream! It's also Keto so not as dangerous for gaining weight if you are watching your waistline.
Our creamy CBD Keto Ice cream will surprise you with its smooth and delicious taste and yet it's a keto recipe with no sugar, no dairy. Even if you are not a keto diet follower, you'll still enjoy this creamy, refreshing CBD dessert.
It also ticks all boxes as vegan, gluten-free and paleo food.
If you are not sure which CBD oil to use, we suggest either Holistic Hemp Scotland – Alpine CBD Tincture Oil with MCT or our Raw CBD+CBDA Tincture Oils with MCT so check out the variety available. You can prepare this tasty CBD Keto Ice cream in no time.
CBD Ice Cream Recipe
Ingredients
2 cups canned coconut milk
1/3 cup xylitol erythritol (or the sweetener of your choice).
1/8 teaspoon sea or Himalayan salt.
1 1/2 tsp pure vanilla extract or vanilla bean paste.
A dropper of our Raw CBD+CBDA Tincture Oils with MCT (we recommend 10%/1000mg CBD strength if you are not sure which one to go for).
Stir together all ingredients. Churn in an ice cream maker or divide the mixture up into ice cube trays and freeze them.
Put the frozen cubes into a high-performance blender or let the cubes thaw enough to put in a standard blender or a food processor. Use an ice cream scoop to get an old-fashioned ice cream look when you serve it.
Total Prep Time: 10 minutes
Serves: 4-5 people
This tasty CBD infused ice cream is best consumed the day you make it because it contains no unnatural preservatives or stabilisers, but you may keep it frozen for up to a month.
Notes About The Recipe Ingredients
You may use the sweetener of your choice but using xylitol or stevia is what makes the recipe keto. If you decide to use sugar as your sweetener, please bear in mind it will spike your insulin and blood glucose level, which is what we are trying to avoid by offering you this healthy desert.
Our Tip:
Make sure you use canned coconut milk that is full-fat and not a low-fat low-calorie or liquid version.
If you want a unique ice cream, with a little bonus CBD Chocolate, try adding some flakes or slow-melted our delicious All Natural CBD Infused Chocolate Bar as a topping!
We've Got More Than Just Ice Cream Recipes
If you're not sure how to measure CBD oils, check out this Dosage Calculator by Sugar and Kush.
About the author : Alex Sikorsky