Recent Posts
Post Catagories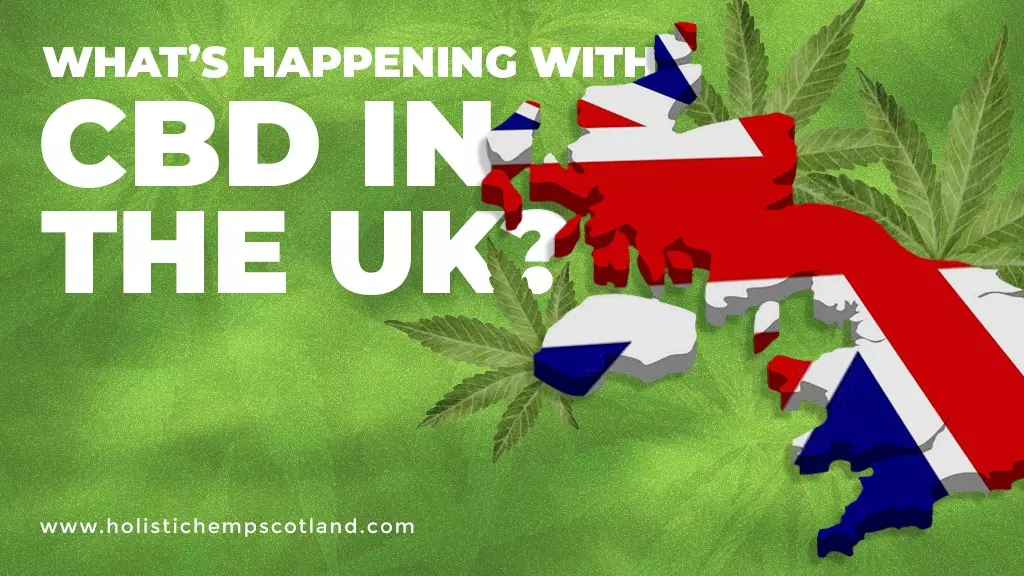 What's happening with CBD in the UK? If you are an avid consumer of CBD products and you reside in the UK, then you have likely heard of the new legislative changes taking full effect from April 1st, 2021. While you may have heard of the changes, we want to explain them in-depth.
What Are The Recent Changes To Legislation?
From 1 April 2021, FSA and FSS will strictly impose Novel Foods Law in the UK, which has been enforced in the EU since 1997. This law's basic concept is that any food that was not in circulation before 1997 and required any new production method not used before 1997 is considered a Novel Food and needs to go through specific certification and licensing processes. The application is designed so that only CBD isolates can meet the requirements. The reason for that is due to the entire plant full spectrum varying from batch to batch. It all depends on how the plant is grown, the climate and weather condition, soil quality, surrounding crops, etc.
So, What Is Happening To CBD In The UK?
The combination and level of cannabinoids and terpenes will always differ from one batch to another. Due to this inconsistency, full-spectrum products cannot be novel food certified and will be 'illegal' to sell or distribute. This means that companies are forced to discontinue our products or register some of them as cosmetic products and start selling them as 'for external use only'.
What Does This Mean For CBD Companies?
Fortunately, for companies like Holistic Hemp Scotland – it is not as doom and gloom as it may appear. The recent changes may, in fact, have hidden benefits that could move the CBD industry in the right direction. This means for the CBD companies that are ahead of the competition in quality, care, and authenticity, there is a step forward. Holistic Hemp Scotland is an excellent example of a forward-thinking brand – taking the changes as an opportunity to rebrand, refocus and bring unmatched quality to CBD Cosmetics.
While the restrictions may affect people on a broad scale, it allows for creative thinking and improved quality control measures. Take these new products by Holistic Hemp Scotland, for example;
They have just launched a CBD Moisturiser and a Charcoal CBD Detox Mask – pushing the boundaries compared to the competition.
The future Of CBD In The UK:
While the future of CBD in the UK is currently uncertain and, in some ways, taking a giant step back, we know that health and wellness are a priority to everyone, especially in current times. This means that the public will push back, companies will push the boundaries, and the government will wake up to the benefits of organic, genuine and authentic CBD products. Only time will tell, but we have hope for the future and what it might bring.
About the author : Alex Sikorsky