Recent Posts
Post Catagories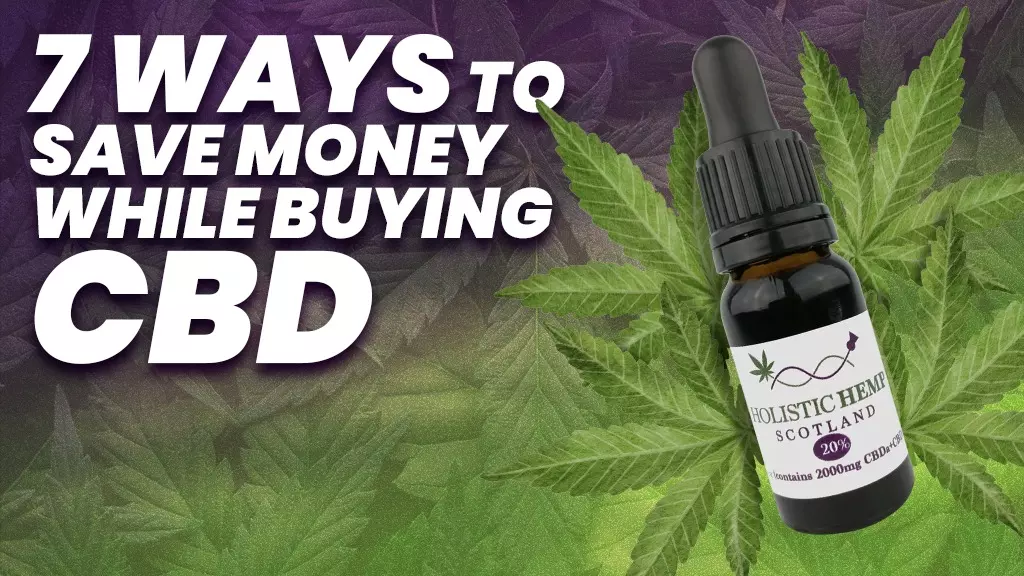 A wonderful approach to save money is to purchase CBD products online. From CBD oils and pastes to capsules, teas, and other items, everything is available. Online shopping provides benefits over visiting a dispensary or specialist shop. But when buying cannabis items online, some factors can fool even the most savvy customers, just like with any form of purchase. You can come to our shop to purchase high-quality CBD products.
How You Can Save Money While Buying CBD Products
1. Buy In Bulk
Purchasing these products in bulk is one of the most cost-effective ways to save money, as you might anticipate. Additionally, buying in bulk can save you time and increase your selection of concentrations and tastes. Since these oils are all-natural, purchasing them separately won't provide you the same results as purchasing them in huge volumes.
2. Use Coupons
Coupons can be used to save money on most of our products. Our coupons typically come in the form of codes, that use can enter at the checkout. With this in mind checkout the latest newsletter or sign up if you haven't already for all the latest savings.
3. Take Advantage Of Sales And Offers
If you're new to buying our products, or even if you already know how to find a good deal, there are still some ways to save more money. At Holistic Hemp Scotland there are always offers available, so keep an eye out for those that work well for your budget and needs. It is worth noting that we offer free shipping if customers spends over £60.
4. Sign Up To Receive Newsletters And Alerts
You do not have to sign up for something if you do not want it, but if there is something that interests you, this is an easy way to get more information about it.
If you subscribe to our newsletter you will receive a coupon for 10% off your first order. So this can be another way of saving money while buying our products.
5. Get A Subscription
A subscription service is a way to go if you want to save money on cannabidiol products.
If you're already buying CBD oils from us, our subscription service can help get those products delivered right on time without worrying about running out. And if you aren't currently using CBD products but would like to start, this service will help get you started with the best options possible.
By signing up for a monthly delivery of high-quality CBD oils directly from Holistic Hemp Scotland, subscribers can shave some money off their purchase while receiving one-on-one customer support and guidance.
6. Leave A Review And Get A Discount
Your opinion really does matter to us, and at Holistic Hemp Scotland we value our reviews as a way to better understand how we can improve our products. If you could spare one minute, please leave a review on, Facebook, Google or on our website about your recent purchase, and we'll send you a discount to save money on your next purchase.
7. Join Our Affiliate Program
GROW WITH US by signing up for our Holistic Hemp Scotland Affiliate Program! Each purchase of a Holistic Hemp Scotland product through your referral earns you a percentage of that sale. Don't think twice, JOIN THE MOVEMENT by clicking the link here!
Conclusion
It can be challenging to select the best CBD product with so many options available. If you are new to CBD or looking for something safe, affordable, and convenient, then buying online, like from us, may be your best option. If you would like to learn more about us, please feel free to visit our F.A.Q.S page. Or alternatively if you email us at info@holistichempscotland.com, we will be happy to answer any questions you may have.
About the author : Alex Sikorsky